OSU! Welcome to The American Kyokushin Karate Organization Arizona
Established in
1957 by
Hanshi
Donald I Buck,


Opened The 1st
Kyokushin Dojo
in the USA In
San Francisco Ca.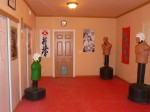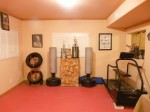 Buck's School of the Tiger was 1st opened as
Oyama's Karate School in 1957
at 1960 Irving St, San Francisco Ca. which is now the
middle of Irving st no address
it actually the middle of the street. Then it moved to
2315 Clement Street in San Francisco Ca. and
was officially called
School of Oyama which is now a hamburger place.
By Donald I. Buck
After a few years Don Buck changed the name to
Buck's School of the Tiger
and have been serving the community and
the Military ever since.
Fred Buck, his son is now carrying on
the teachings of his father
Hanshi Don Buck , Sosai Mas Oyama
and Raymond (Duke) Moore
We specialize in Kyokushin Karate and Aiki-Jujitsu
We offer quality and reliable martial arts instruction that
you can count on.
In addition, we are here to answer any questions
you may have about our styles and our services.
We do not consider Buck's School of the Tiger just a Dojo (School)
"In Japanese there's a word called 'Kazoku,' which means family.
We consider it a Family
Where everyone helps each other in and out of the Dojo!
OSU!
Member of